LivePlan is designed to avoid having a chapter, section, and topics in a section with the same heading. Each topic includes a Do not print header option, which is set intelligently: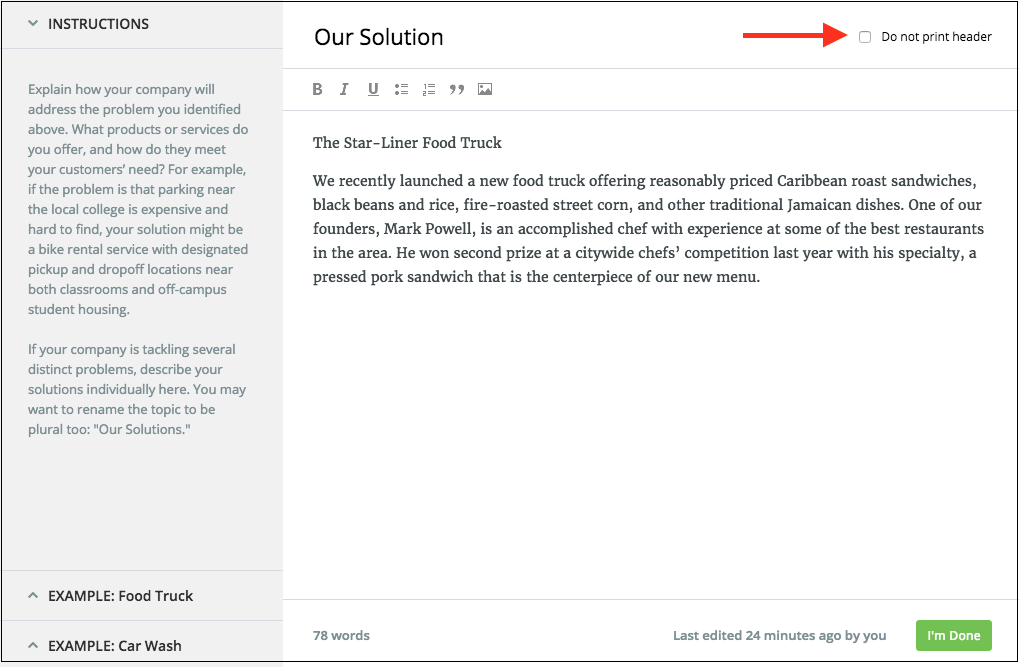 If a section contains only one topic, and it has the same name as the section, the option will be selected automatically. 
If you add a second topic in that section, the option will be deselected, since the topic-level heading will then serve a purpose. 
You can also adjust this option manually. Note that once you do that, though, the app will no longer adjust it automatically. It will be up to you to make sure it's in the right state if you add or remove topics from the section.
You can also avoid duplicate headings by changing the title of a section.